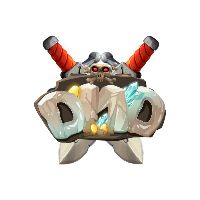 Dungeons & Dens Token v2
DND is an action-adventure sandbox game released on BSC network. The game starts with a tavern and a multi-level cave. P...
1 Audit
Last audit was made at 01/02/2022
Information
Circulating Supply
10M (100%)
Timeline
KYC
Cyberscope KYC
No Cyberscope KYC
Are you looking to build trust with your investors, get listed on an exchange or raise capital?
Request KYC
Market Stability