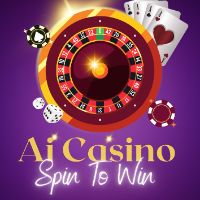 Ai Casino
🎰 Welcome To Ai Casino 🎰
🔐 After a successful private sale on CORE Blockchain we are now launching our BNB Presale ...
1 Audit
Last audit was made at 11/03/2023
Security analysis is not applicable for the current Contract Address. Try a different one or contact us for an advanced report.
Request Audit
Timeline
KYC
Cyberscope KYC
No Cyberscope KYC
Are you looking to build trust with your investors, get listed on an exchange or raise capital?
Request KYC
Market Stability Website
Listed
If you have a project and want to learn more about our services, get in touch!
Contact Us