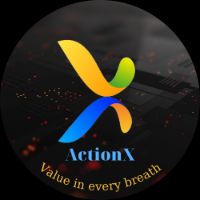 ActionX
ActionX is a health - lifestyle platform with Gamefi and Socialfi factors to help people move more and make movement.
Based on blockchain, You can equip yourself with an NFT and start the game by burning calories daily. By those daily activities, you can earn more tokens to use in the ecosystem or can withdraw money easily.
The ActionX blockchain system gives you the opportunity to earn while you are doing your day job or maybe even while you sleep. ActionX also ensures you get in shape with sci...
1 Audit
Last audit was made at 24/04/2022