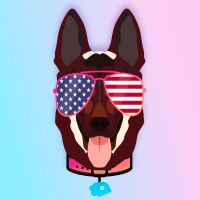 Major Doge
Joe Biden first doge
Major Doge
Set To Hit Mars! A 1000x Gem BEP-20 Token Created By SEASONED Devs & Team!
1 Audit
Last audit was made at 22/03/2022
Information
Circulating Supply
10B (99%)
Timeline
KYC
Cyberscope KYC
No Cyberscope KYC
Are you looking to build trust with your investors, get listed on an exchange or raise capital?
Request KYC
Market Stability