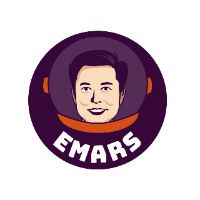 Emars
Emars Token is a cross-platform DApp that helps you optimize costs and profits in
the world of Metaverse.
With his intelligence, Emars will help the community create many valuable products
The MultiVerse platform will be the best product to promote the safest and most
economical economic operation for investors.
Emars will fund the global climate change fund.
Emars creates a fund for social security and sustainable development.
Emars will support new technology development funds, different st...
1 Audit
Last audit was made at 07/01/2022