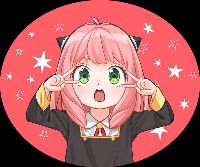 Anya Inu
Who is Anya?
The psychic Anya Forger, aka Test Subject "007", was officially released on the Spy X Family anime. Adopte...
1 Audit
Last audit was made at 29/04/2022
Information
Circulating Supply
1B (100%)
Timeline
KYC
Cyberscope KYC
No Cyberscope KYC
Are you looking to build trust with your investors, get listed on an exchange or raise capital?
Request KYC
Market Stability