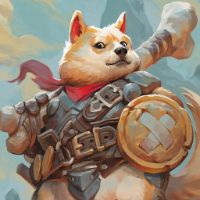 Bodyguard Inu
Welcome to Bodyguard Inu Token🔥🔥🔥
$BOGI - Why Bodyguard Inu ?
Towards a DEFI market, we are very straightforward in our work to bright a new meme token which have strong token economic with 3% fee from every on-chain transaction that will be added to burn and marketing. This method is designed to add value to $BOGI for every transaction that takes place in order to increase value for those who trust and hold $BOGI for the long-term.
✅ Only 3% buy/sell tax
✅ Meme NFTs
✅ NO mint function
✅ Lo...
1 Audit
Last audit was made at 07/05/2022