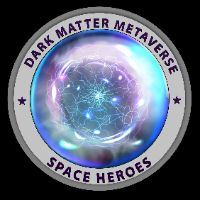 Dark Matter Metaverse
Space Heroes is a Play-To-Earn game built and minted on WAX Blockchain, created on 7/1/2021.
Space Heroes currently has the verification badge on Atomichub, is featured on companies like DappRadar, Medium and others and also ranked few times in the top 10 P2E projects.
The game not only has a futuristic appeal to its designs but is also made up of non-fungible crypto assets that can be traded between players.
Space Heroes has its own economy (Tokenomics), circulating and deflationary with a ...
1 Audit
Last audit was made at 25/06/2022