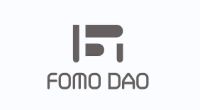 FOMODAO
he FOMO DAO is the world's first encrypted autonomous community operated in the DeFi domain. Its full name is FOMO DECENTRALIZED AUTONNMOUS CORPORATIONS.
FOMO DAO is a global decentralized encrypted autonomous community, which is accessible for members from all countries and regions in the world. All participants of the Community may establish his or her own online business under a fair, open and equal condition.
The great idea of FOMO DAO comes from a group of encryption enthusiasts, who are al...
2 Audits
Last audit was made at 12/04/2022