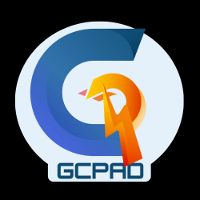 GCPad Finance
Join the crypto 🤖LAUNCHPAD BOT revolution and start investing in your future. Our community is waiting for you to learn...
1 Audit
Last audit was made at 03/06/2023
Automated Audit
Can Transfers User's Tokens
Information
Circulating Supply
500K (50%)
Timeline
KYC
Cyberscope KYC
No Cyberscope KYC
Are you looking to build trust with your investors, get listed on an exchange or raise capital?
Request KYC
Website
DNS
SPF record contains a softfail without DMARC
Listed
If you have a project and want to learn more about our services, get in touch!
Contact Us