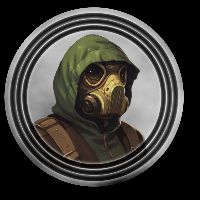 POPO
Missed Pepe? POPO, Pepe's evil twin brother, is an unstoppable and cunning force. 😈💥🌪 He thrives on manipulation and ...
1 Audit
Last audit was made at 29/05/2023
Information
Circulating Supply
600M (75%)
Market Stability Website
DNS
SPF record contains a softfail without DMARC
Listed
If you have a project and want to learn more about our services, get in touch!
Contact Us