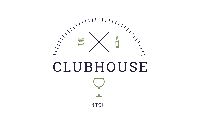 The ClubHouse
The Clubhouse is the next evolution of a proven platform for promoting the best projects within the DeFi and crypto space, originally "Coin Of The Week" by PixlCoin. Expanding on the original concept to offer more. More projects, more opportunities and more events & what you asked us for.
The Lounge is the first area of expansion. Bringing AMA's, information and opportunities in the Presale and launch-day market to the best upcoming ideas and teams.
The exclusive VIP Area takes this one step f...
3 Audits
Last audit was made at 19/08/2022